About Peter Guban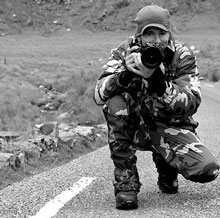 Peter is a passionate amateaur photographer based in the scenic South West of Ireland. He specialises in landscape photography. He first began teaching himself photography in 2005, mainly by watching various video tutorials, reading books and magazines and then practicing with his camera in the mountains of County Kerry. His knowledge is entirely self taught as he has never obtained any professional photographic training.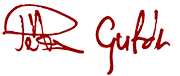 I hope that my work will encourage self expression in others and stimulate the search for beauty and creative excitement in the great world around us.
Ansel Adams
Personal biography

Along with his desire for photography Peter has an extensive career as a Chef. He also runs a home based website designing business with his wife.

Photo Restoration

Over the years Peter has developed a keen interest in photo restoration and he has been helping people to preserve and to restore photographs and images that otherwise would literally fade away into oblivion. He has rescued many old photographs and portraits taken of various Irish families in the late 1800's.
Equipment list
Peter uses the following photographic equipment:
Nikon D300 12mp DSLR
Nikkor 14-24 AF-S f/2.8G ED
Nikkor 24-70 AF-S f/2.8G ED
Nikkor 70-200 AF-S f/2.8G ED VRII
Nikon MC36 remote control
Seconic L-358 light meter
Manfrotto 055 MF4 tripod
Manfrotto 229 tripod head
Lee Filters
B+W Schneider big stopper and polar filters
LowerPro Trekker AW backback